Traveling is fun. Agreed! But when one thinks of the cost of traveling, it can be very discouraging. The truth is traveling can be quite cheap and at the same time super expensive. This depends on the type of traveller you are and the destination you are visiting. There are different ways you can travel without even having to spend too much. You don't have to win 10 million Naira lottery before you can travel and visit some of the exotic destinations or explore the world. On a low budget, you can still visit exotic places.
So why worry or abandon your dream of traveling around the world because 'it is expensive'? Get out and do something that suite your budget.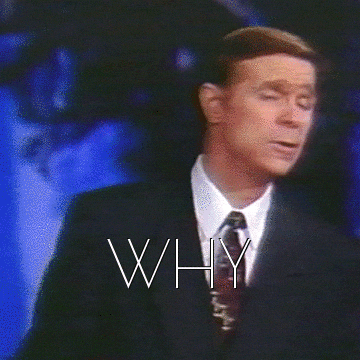 We have compiled a few tips that can help you travel on a budget.
DO NOT TRAVEL DURING PEAK PERIODS
Peak periods are usually not a period you should travel if you want to be on a budget. During this period, things – accommodations, travel tickets, and many other things ridiculously hike up. If your plan is to be a budget traveler, you should try not to travel during this period.
PURCHASE YOUR TICKET IN ADVANCE
Once you are sure you'll make the trip, it is better you purchase your ticket immediately, especially a return ticket. Do not wait to purchase it a week before your trip. The closer you get to your departure date, the more the prices increase.
TRAVEL TO DEVELOPING COUNTRIES
The destination you travel to tends to have impact on the cost of your trip. When you travel to developed countries, the cost of your entire trip there is most likely to be expensive than when you travel to developing countries. Developed and developing countries are both exocic (on different levels though) but it will be cheaper if you go to exotic places in these developing countries.
PACK ALL YOU NEED ON THE TRIP
Ensure you do not forget anything when packing your bags. Bring everything you'll need on the trip with you so you don't have to shop for things you have back at home while you're in that destination (well apart from the gifts you'll buy).
USE PUBLIC TRANSPORTATION
To save costs, it is advisable to use public transportation; they are most time cheaper than using Ubers or other private transfers. You can also use trains if your journey involves going to another city within the country. It will even mean you'll have one less night to stay at your accommodation if your journey is overnight.
(If you're going by rail, ensure you book a first class coach. It will be expensive than economy class but the cost is still cheaper compared to flying to the city or using private transfer. You'll have a comfortable and great experience going by train).
GO FOR ALTERNATIVE ACCOMMODATION
As a budget traveller you should learn to trade hotels for other cheaper accommodations. Some alternative accommodation you should look into are AirBnBs and guesthouses. You can always get really nice ones that are very affordable. As a budget traveler, you should also try staying in dorm rooms or share accommodation with strangers. This will divide your accommodation cost. Other great accommodation alternatives are, couch-surfing or even staying with friends/relatives in that country (if there's any around). All these will help in reducing your cost for accommodations.
Above all these, as a traveler who wants to travel on a budget, you should plan very well. Take your time to research before you fly out; go online to find useful blogposts on the country you are visiting. This will prepare you and give you idea of what you should budget for the trip.
Are you a budget travelling? How do you travel on a budget? We'll like you to share some of your tips with us.