Have you found yourself looking for information about a destination? or wanted to find a place to stay when you travel? or just trying to get a friend to travel with? What if there were websites that could help you with this situation.
Trip Advisor is one of the most popular websites in the world because every day you have tons of travelers visiting it for valuable information and resources that will help them in their globe-trotting. However, asides from Tripadvisor alone sometimes doesn't have all that you might need they are other websites that travelers will find useful which offer different things and features for the traveler.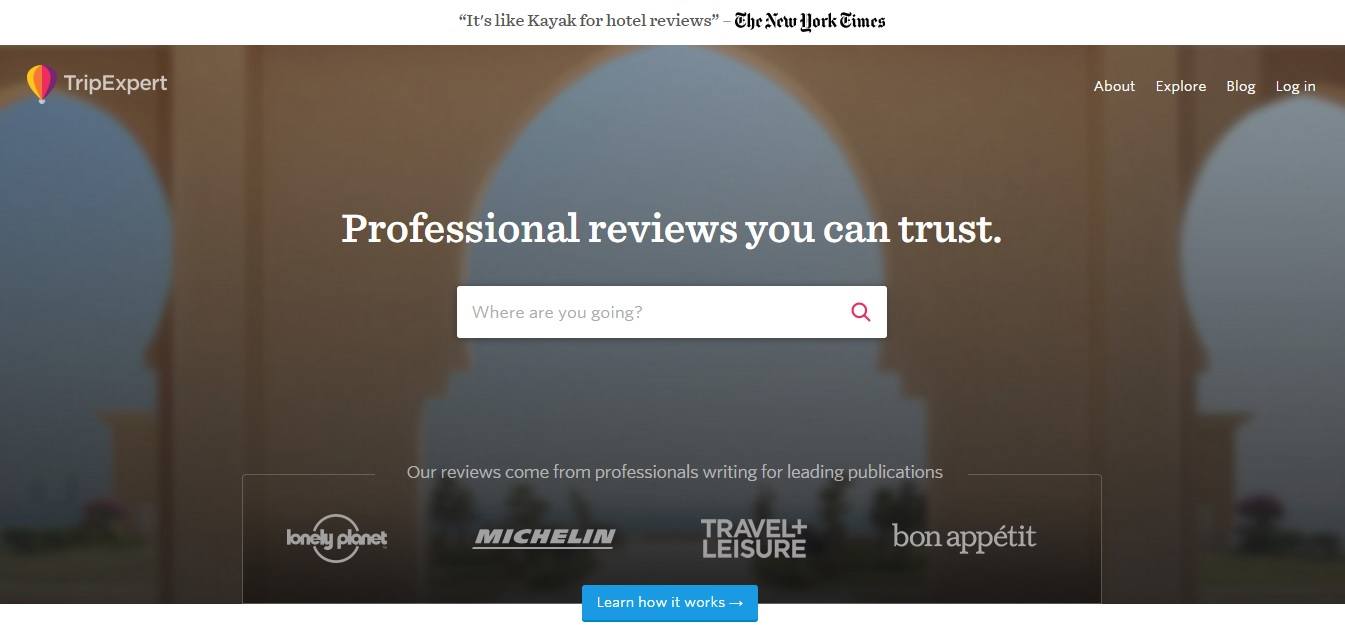 So let us get into it!
Getting reviews from different people is good but what if you could get reviews from actual experts who have traveled around the world giving their insightful opinion and you could compare this?. Great yeah?
While TripAdvisor for example, is a site that allows everyone to leave reviews about places, it is great to be able to cross-reference the average person's take with an expert's review. That is what TripExpert allows you to do. You type in your destination or accommodations and it will give you what the experts are putting in print from A to Zagat.
Accommodation is still a very huge need for travelers around the world and if you do not want to do hotels; Airbnb is still your best bet for getting accommodation in almost all the countries in the world. Airbnb allows you to see different accommodations available which you can sort according to a number of categories such as location, price, ratings, and other specific features. If you are coming to Lagos and you need a reliable host then you can check out our Airbnb profile here
Don't be catfished by a website, that is pretty much what this website is saying.
Sometimes we get faked out by wonderful photos that stretch rooms out of proportion or minimize crowded beaches. Oyster is "The Hotel Tell-All" and has a page dedicated to comparing the hotel's photos to Oyster's own, so you can decide if a place is a myth or a legend. Oyster's reviews also go beyond the good, the bad, and the ugly about even the best of places. We appreciate their honesty because honestly, no one wants to spend their money on a bad vacation.
Think of it like Tinder but for travelers! Just like the name suggests Trip tribe is an actual collection of like-minded travelers and you can find a group of people who share the same taste in traveling with you. Trip Tribe lets you put in your personality, suggests vacations and places to stay, and puts you in touch with others like you in age, relationship status, and interests. It isn't exactly a dating site, but if you crave a journey, you can follow people that crave the same things. It is kind of inspired.
This site is bananas! Did you know a ticket from one city to another can be half as much if you just take a different flight pattern with a different layover destination?! Say you want to go to Lagos. You can go directly for $200. Or you can endure an hour layover and pay $160. Or you can pay $86 if you do an hour and a half layover in another city. If you can endure more time in your layover or can put up with a layover in a different state, you can save half.
Yes, this is an actual website..... I randomly discovered this. It can happen unintentionally, but it can also be preferable under some circumstances. Say you land at a destination by 9 PM and you need to be on a flight by 7 AM the next morning and you don't want to get a hotel.
So if you need to sleep in an airport, versus getting a costly hotel room, it can come in handy to know what kind of accommodations there are. Sleeping In Airports has reviews, assessments, and recommendations for the weary and wary traveler.
I say tomato, and you say Black Tomato! And I say what? Black Tomato is a site that allows you to discover luxury vacation packages that are very dreamy. Do you want to do a multi-destination honeymoon? They have an itinerary for you. Do you want to experience a cuisine-inspired vacation? They have an itinerary for you. Is this something to put on your bucket list? Log in and save it under "bucket list." They are ready for all sorts of dreamers.
Bonus:
Lonely Planet
Lonely Planet was founded by a couple in the '70s as a book publisher and added a website presence in the mid-'90s. It publishes digital and physical travel guides so that travelers can discover even the most exotic destinations. And Pro tip: read through Thorn Tree, the site's extensive forum for endless info from fellow travelers.
Did you find this useful? Feel free to share this information.