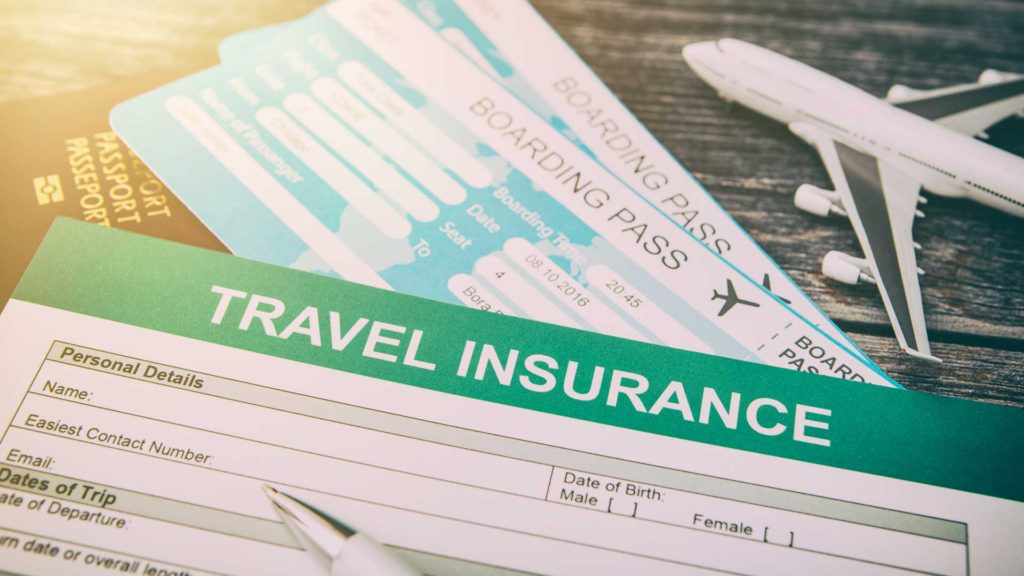 We are all guilty of thinking travel insurance is not important till we lose something or fall sick during a trip. Travel insurance is just as important as having accommodation and we believe everyone should have some sort of cover for every trip. We got a Travel Insurance 101 crash course with our legal friends at Law Padi. Law Padi is an online legal guide that provides free legal advice to entrepreneurs, start ups and businesses. They also assist individuals and businesses in the process of finding and hiring the best lawyers.
FROM LAW PADI…
WHAT IS TRAVEL INSURANCE?
Travel insurance is a type of insurance that protects a person against financial losses that may be incurred while traveling. These losses may come in form of medical costs, loss of baggage, trip cancellation, etc. Different insurance companies offer different levels of coverage, therefore it is imperative that you look through what is covered by the policy offered before agreeing to the it. For instance, some policies cover damages and losses incurred during terrorist attacks or hijacking on a trip while some exclude that. Also, some policies do not cover medical expenses incurred when the policyholder is engaged in 'dangerous sporting activity' like skiing, para-sailing, bungee jumping etc.
WHY BUY TRAVEL INSURANCE?
The importance of a travel insurance policy cannot be over-emphasized. As with other types of insurance, travel insurance is you admitting that anything can happen when you travel, and therefore you need to actively take steps to mitigate any loss or financial impact on you. As an example, in 2017 there was a mass shooting in Las Vegas in the USA by a gunman killing scores of people. There were people who were in the crowd that were on holiday, and they were covered by their travel insurance policy!
So, it's not just a matter of taking precautions when you are on holiday, no one could have anticipated that a man with a gun would open fire on a crowd at a concert. It is for things like this that insurance is important…the unexpected.
WHAT IS THE MOST SUITABLE TRAVEL INSURANCE?
Generally, there are two types of insurance cover you could purchase. You could purchase annual cover, or you could purchase cover on a trip by trip basis. The decision on which you purchase would obviously hinge on how frequently you intend to fly during that year. If you intend to travel a lot, then obviously annual cover would probably work out better for you than cover on a trip by trip basis.
I HAVE HEALTH INSURANCE DO I STILL NEED TRAVEL INSURANCE?
The answer to this question is – it depends. The first thing you should do before purchasing travel insurance specifically for medical reasons is to check your current medical/health insurance policy (if you have one). It is possible that you might already be covered and therefore do not need additional cover. If you are not covered then please note that you will need to purchase travel insurance to cover medical emergencies.
Also, important to note is that your travel insurance will not cover elective procedures or pre-existing medical conditions. So, for instance if you have a bad back and you have had one for a while, you can't purchase travel insurance and then fly to another country for a back surgery and expect that your travel insurance would cover you…that is not how travel insurance works.
HOW TO GET YOUR TRAVEL INSURANCE
Confirm that your current insurance plan doesn't cover travel.
Book your flight/trip
Approach an insurance company (only buy after you have booked your trip)
Read the policy and choose the right coverage based on the information
HOW TO CLAIM ON YOUR TRAVEL INSURANCE
Have you suffered an emergency abroad or a disruption to your travel plans and you would like to claim on your insurance? The process is fairly straightforward, however would depend on your specific insurance provider. We have written a short article on our website which explains the general process. Read it here.
We hope you have found this information helpful. Please note that this information is provided for general informational purposes only and is not intended to be legal advice. No lawyer-client relationship is formed nor should any such relationship be implied. It is not intended to substitute for the advice of a qualified lawyer. If you require legal advice, please consult with a qualified lawyer.