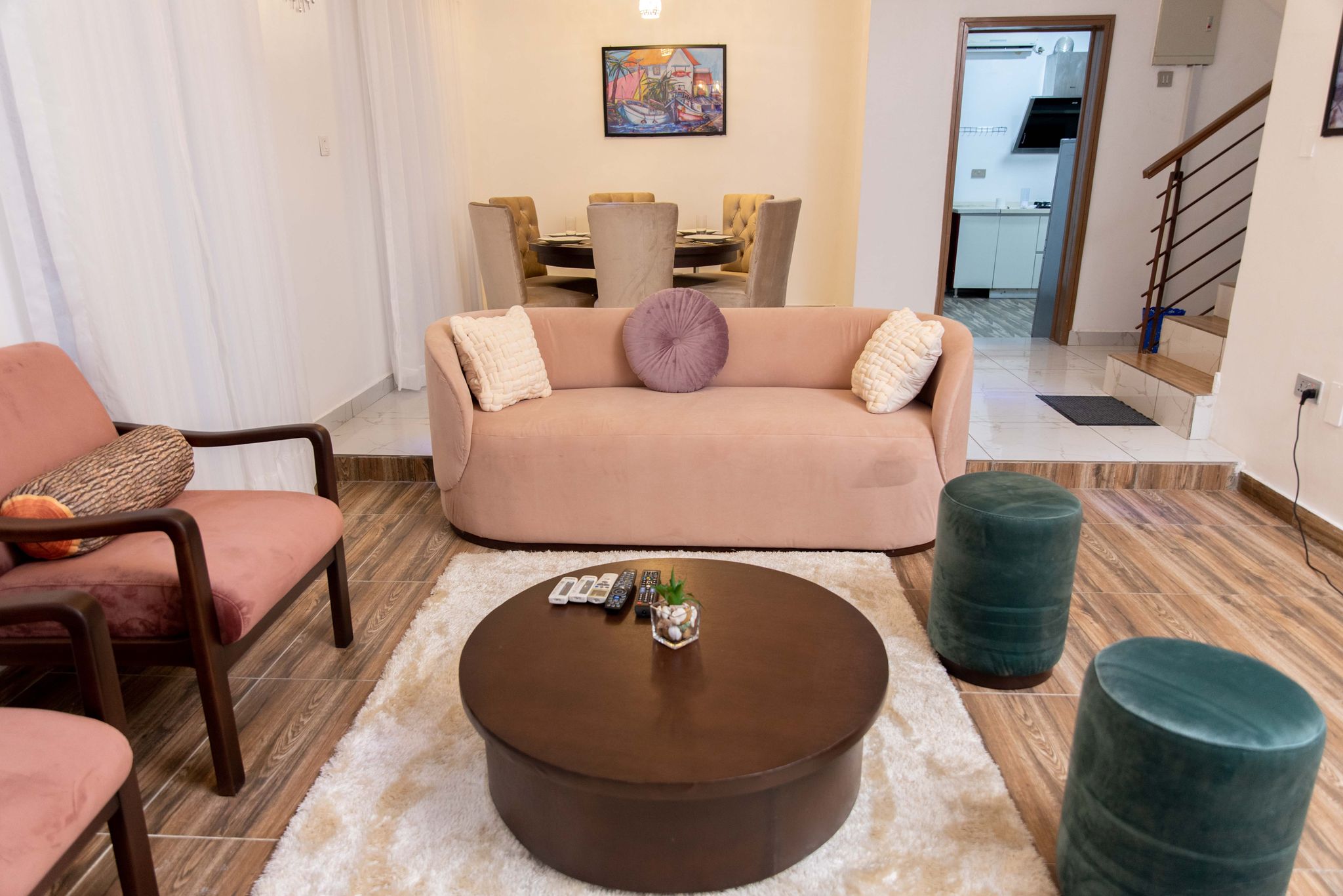 Airbnb accommodations are spreading around the world because hosts often provide personalized services and strategic locations at a lower price than hotels. In Nigeria, booking short term rentals are becoming the in-thing,
When a trip allows you to discover enticing places and to feel at home at the same time, it is a great enrichment. Through the platform, it is possible to find enchanting accommodations around the world.
The app connects hosts who want to rent their rooms with travelers looking for lodgings.
Host families usually supply single rooms, a suite of rooms, apartments, or entire houses.
Renting your properties represents a good opportunity to transform the spaces you live in and the way you live in them. On the other hand, guests can enjoy the daily cultural exchange, sharing-friendly moments with hosts.
Obviously, there are many reasons to choose these accommodations.
What are the benefits of an Airbnb stay?
Value and price. It is easy to find much larger rooms - also luxurious rooms - in Airbnb accommodations than hotels at a similar price or even cheaper.
Great for groups: if you are not staying solo and you are going with family or a group of friends, having everybody together in an Airbnb/short-term rental home is a better option.
Easy communication. Owners usually answer very quickly to guests' requests. They are willing to help them with tips and instructions for their trips. The process is fast and efficient.
Lovely atmosphere. Travelers can feel at home, living fantastic social experiences with hosts. They often mix their different cultures and share customs and traditions. This is the best way to create a sincere friendship that can broaden your horizons.
Personalized services. Guests can find comfortable living rooms, dining rooms, full kitchen, and laundry rooms. In addition to this, many hosts provide swimming pools, gyms, terraces, and other services that can be personalized for you.
Entertainment. Accommodations often supply big screen TV with Netflix and there is also the possibility to find a nice assortment of puzzles and board games.
Pet friendly. It is possible to find a dog and cat homes that will let guests bring their four-legged friends. There are also some activities for dogs, such as hiking, biking, sledding, and cross-country skiing. Hotels will typically
Flexibility. Hosts are flexible with check-in and check-out.
Privacy and Independence. Guests can choose to cook at home or to go to the restaurant. Their kids will get their own room. For this reason, it is the perfect solution for families, groups of friends, or a romantic getaway for two.
Get to know the locals. If you are a traveler your host can suggest visiting some local places like typical coffee shops, restaurants, libraries, museums, etc.