Mountains cover about 25 percent of the earth's land surface which makes them important in the world. A lot of people depend on these mountains for shelter, foods, energy and most importantly, for fresh water. Considering the importance and the great role mountains play in providing for humans, we need to raise awareness. For many years, mountains have been under the threat of natural disasters, over exploitation, climate change and the consequence of these threats on mountains is quite devastating.
15 years ago, the United Nations Assembly designated December 11th for celebrating mountains and raising awareness for the importance of Mountains in the community. Since then mountains have been celebrated annually on the 11th of December. The theme for this year's celebration is #MountainsMatter.
The question now is Do mountains matter to you?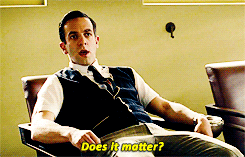 We believe mountains really matter because we know how fundamental they are in supporting and sustaining the ecosystems. To humans, we can't just underestimate the importance of the mountains around us.
For water, mountains provide about 70% of the fresh water resources in the world. Not only do they provide freshwater, they are also source of good agricultural products. Asides food and water, they also provide shelter. In the world, many indigenous tribes still live safely in the mountains. Above all, mountains are a source of income and they promote tourism in a country. A good percentage of visitors are attracted to a country because of the opportunity to explore the mountains.
In many parts of the world, mountains are some of the most amazing beauties to see. Available in different sizes and heights, mountains are so beautiful, majestic and powerful that they attract millions of visitors to visit a destination.
With all these, it will be quite unfair to say mountains do not matter to us.
HOW CAN YOU CELEBRATE THE MOUNTAINS DAY?
There may not be many ways to celebrate the Mountains Day, but you can celebrate the little way you can. If you are at a destination close to where there are mountains, you can head there to discover its history. If you really love to hike, you can also use th opportunity to do what you love on the mountain. Hike as long as you can and enjoy the glory of the mountains.
Most importantly, today is a day to go into the mountains to appreciate these unique work of nature and see the goodness they have to offer.
Do you really care about the mountains? How do they matter to you?