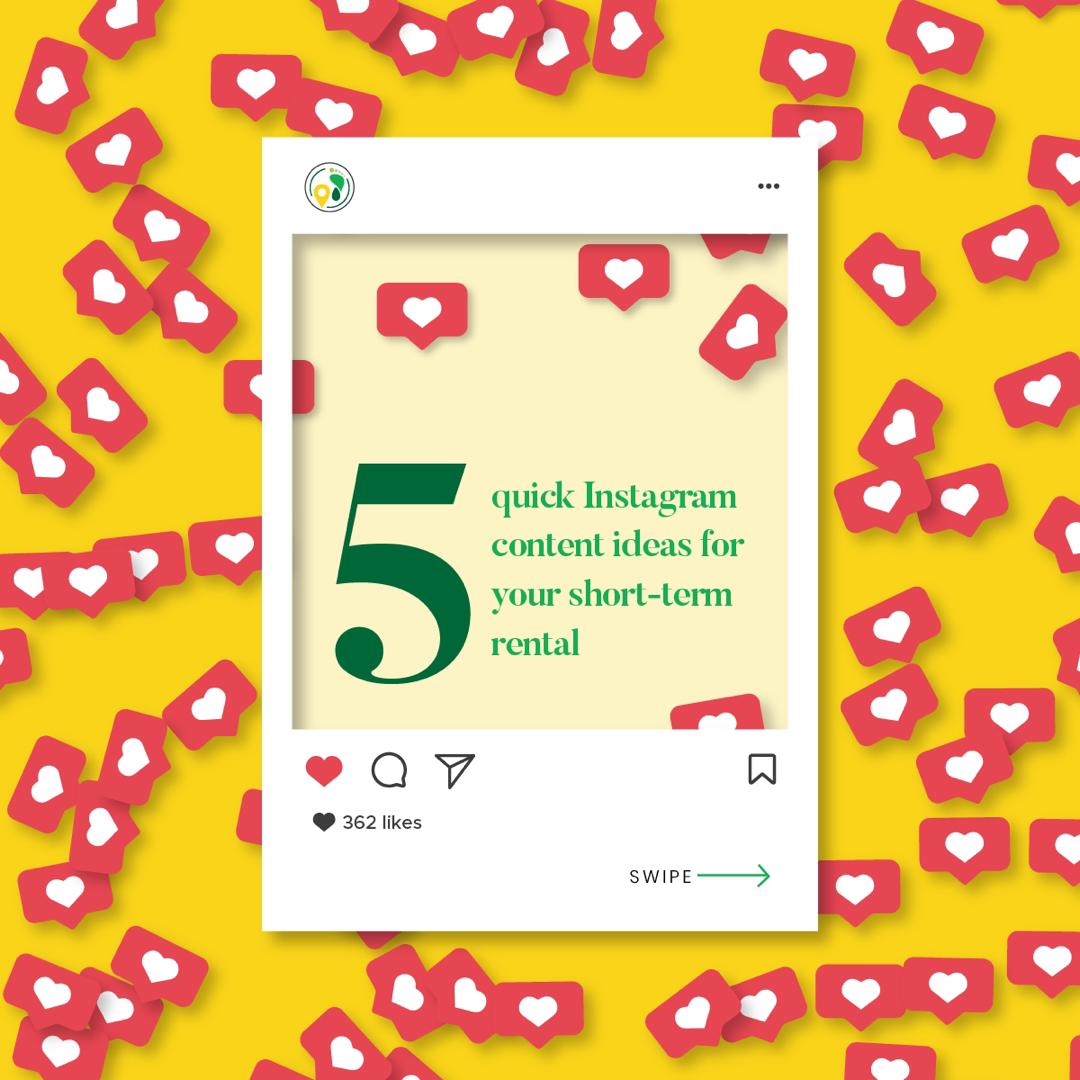 5 quick Instagram content ideas for your short-term rental
Yes we are sure by now you know that Instagram is a great tool to promote your listings but you haven't been able to figure out the hard part which is; WHAT YOU WILL POST. Well we have decided to put these quick tips together that should guide you on the content to post on your page.
1. Share guests' reviews
Potential guest want to have an idea of the experience that awaits them when they book and reviews from past guests definitely does the trick. There's no cap to this. Share as many as possible.
2. Do a lot of BTS
Installing new window blinds? or sourcing new mattresses? Share them on the gram; this helps keeps your page busy, you can throw in a poll and asks for opinions from the audience.
3. Show off specific facilities
If you have a pool, a backyard or a terrace let your audience see it. Do reels, IG live, IGtv Videos just basically explore every avenue to show off the amazing features of your home.
4. Post User generated content
Who says all the content has to be yours? Look at some interesting videos and photos on the gram and tie them to your listing and make sure you give credit. It could be even from guests who stayed in your home, do ask them if it's okay to repost before you do.
5. Share cleaning/sanitizing process
When cleaning and sanitizing before a check-in, you can make videos and share insights into your clean process. Remember we are still in a Pandemic and apart from the fact that guests want a clean house they also want a safe house so take advantage of this.