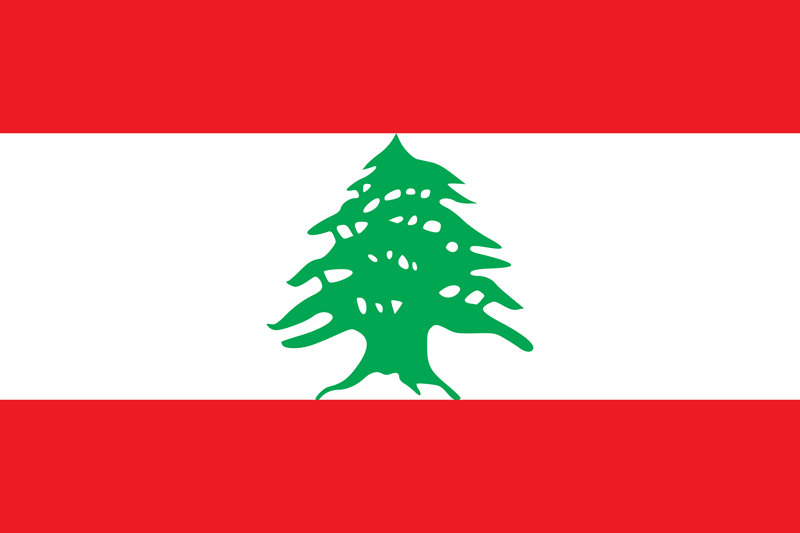 Who would ever think going to Beirut, Lebanon, the second time in less than 12 months would not be boring? So many times, we have always said,
"there are too many countries in the world so why should we repeat a country on our Nomad calendar? We just move on to another destination"
But guess what? Exploring Lebanon the second time was worth it and we take back our words of not repeating destinations. We did the same for Rwanda (2017 and 2018, back to back) anyways. When a destination is so amazing, you can't help but revisit.
If you could remember, (or if you're new here), our first trip to Beirut, Lebanon was last year and it was LITTTT.
To be very honest, we didn't expect this trip o turn out as lit as our summer trip there last year. Maybe we should blame that on the last minute changes we made when our initial Easter trip failed (gist for another day). But guess what, the Easter holiday in Lebanon turned out to be ahhhmazing. It was not summer so we weren't really expecting as much as we expected last year (night life especially). No disappointment!
But as you know, no 'perfect' trip comes without a little bit of issues. We had some little challenges (maybe not) which we learnt some lessons from and would prepare us better for other trips in the future.
Enjoy and learn from the lessons too!
ALWAYS HAVE A PLAN B
We never thought of going to Lebanon this year. Our Easter trip was to Jordan but we had issues getting our visas out (like I said, this is a gust for another day…wait for it) so at the last minute we had to switch to Lebanon. Apart from the money lost to the Jordan trip, we still had to pay higher for the new destination.
NOMAD TIP: ALWAYS HAVE IT IN MIND THAT VISAS ARE NOT GUARANTEED. When planing for trips, especially to countries that require visas, you should always consider other countries you can easily switch it in case your first plan fails. You should even go as far as booking for accommodation, tours, transportation ahead (free cancellation booking, payment on arrival) so when things go the wrong way you are assured. This will even save you the cost of booking and paying higher cost than usual. The only thing you may have to get at a higher price will be flight. That's way better than paying more for all the aspect of the trip.
$2,000 CASH IS A PREREQUISITE
As part of the entry requirements, you are to have your $2,000 CASH with you alongside other documents (flight and hotel reservation). Of course traveling cashless is a good idea but they really do not want to hear that story (at the Nigerian airport especially). To save yourself the stress of giving them reasons why that amount in cash is a lot to travel with, just try as much as possible to have the money.
The funniest and maybe ANNOYING thing is that they only ask you for this money at the airline's counter at the Nigerian airport. At the point of entry in Lebanon, no one asks for this requirement. Passing through at the immigration is a breeze. All they do is ask for your flight and hotel itinerary and a few simple questions. Some even go to the extent of cracking jokes with you before you get stamped with the $20 single entry visa.
But at the Nigerian side is where the problem is. Trust me they are ready to make you miss your flight if you don't have this cash with you.
NOMAD TIP:You can definitely wiggle your way around the $2,000 but to avoid being held up please have that in cash with you. They do not ask to see it; they just ask if you have it on the Nigerian side. On the Lebanese side, they might ask to see it but if you are good with words just let them know how amazing their country is, let them know you have booked and paid for your accommodation as well as tours (have evidence of payment with you) and you are likely to get in.
DO NOT LET THE WEATHER STOP YOUR ACTIVITIES
As at the time we were there, the weather wasn't great. It rained almost every day and most of the time when it rained we had to change our plan for the day. We were supposed to spend a night in Zahle, visit Baatara gorge waterfall, visit Taanayel lake but the weather wouldn't allow us do all those. At a point, according to our tour guide, it was snowing and the road the one of our destinations was blocked. This led to change of us changing location multiple times
NOMAD TIP: No matter what the weather brings to you everyday, do not let it ruin your daily activities. If you can't visit a place you have planned on your itinerary, find a way to do something else. We could have decided to stay back in our hotel rooms; sleeping and enjoying the cold weather but we went ahead to visit other attractions which turned out to be fun.
IT'S EASIER TO SPLIT BILL IN A SMALL GROUP
Unlike last year when we spent 30 minutes to hours arguing and finding it difficult to split bills, it was different this year. Being a small group of 7, it was very fast and easy to split bills after every meal.
NOMAD TIP: If you are traveling with a very large group, splitting bills might be very difficult to do. So it is better you pay individually to avoid any form of argument.
So those were the few lessons we learnt from our trip to Lebanon. You can read some of the lessons we learnt last year here. If you want to be caught up with our daily chronicles of Summer in Bey, you can read the article here.
Photos coming soon!
Other articles