"Is this the right time for to me to travel?
When will I have enough money to see the world?
When will I have free time to explore the world?
What country do I really want to visit?…."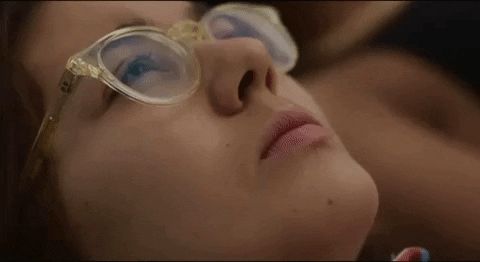 All of these and many other questions are what many people who find it hard to achieve their travel goals ask themselves. To be honest, there is no "right time" to travel. Activities surrounding you are the things distracting you from achieving that LIT travel goal you have. If you really want to achieve your travel goals, you have to take necessary actions. Make plans for it. Check some few steps to achieving your travel goal next year.
DECIDE ON WHAT DESTINATION(S) YOU REALLY WANT TO VISIT 
You cannot just wake up a day and decide to go "somewhere". No! There must be a destination you are going. The first step to achieving that travel goal is to choose your desired destination. Having a destination in mind will help you work towards the goal. Do not just choose your destinations anyhow, but have good reasons for choosing them.
MAKE NECESSARY PLANS AND SET A TIME
Now that you have your destination(s), you can now plan how and when to make the trip work. If you are an employee, you can plan your trip around your off periods. If you are self employed, (congratulations! you are your own boss) plan your trip to a period you know will not affect your business. Know the number of days you can give up for the trip and also draft an itinerary to know if you should add more days or to cut it short. Once you have this done, you are almost half way ready for your trip the coming year.
DO YOUR RESEARCH ABOUT THE COUNTRY AND WHAT YOU WANT
Doing a proper research about the country you want to visit will help you a lot. Decide what type of accommodation you want; luxury or budget friendly. Know most of the tourist attractions they have there, the type of food they eat they, their language, the cost of meals and other things. Knowing some of these vital information will take you a step closer to achieving your goal.
JOIN A GROUP OR LOOK FOR A TRAVEL BUDDY 
If you are the type that loves to travel alone, then you are fine and good to go. But if you love a to go with a few people or a close friend or partner, look for the ones who share the same interest with you and have them join you for the trip. Always check to know if your buddy is still on track, otherwise, you look for a new travel buddy.
You can also look for companies that organize group trips to at least one of the countries you have decided to visit, so you can join them.
START SAVING TOWARDS THE TRIP
To be very honest, the cost of going for a trip is one of the reasons many people get discouraged. However, saving (aggressively) for the your travel will mean a lot. Set your budget and rather than buying what you do not need, save the money. Create an account specially for travel and nothing else. Check some of the ways to save cost for your travel here.
There you have it! You are about to have a LIT travel goal if you can take the necessary actions.
Have you set your travel goals for next year? We have some hot destinations to explore in 2019 and you can join our movement if you do not have a travel buddy. Very soon, we'll share the destinations on all our platforms so you can make a decision and work towards it. 
Facebook Comments
0