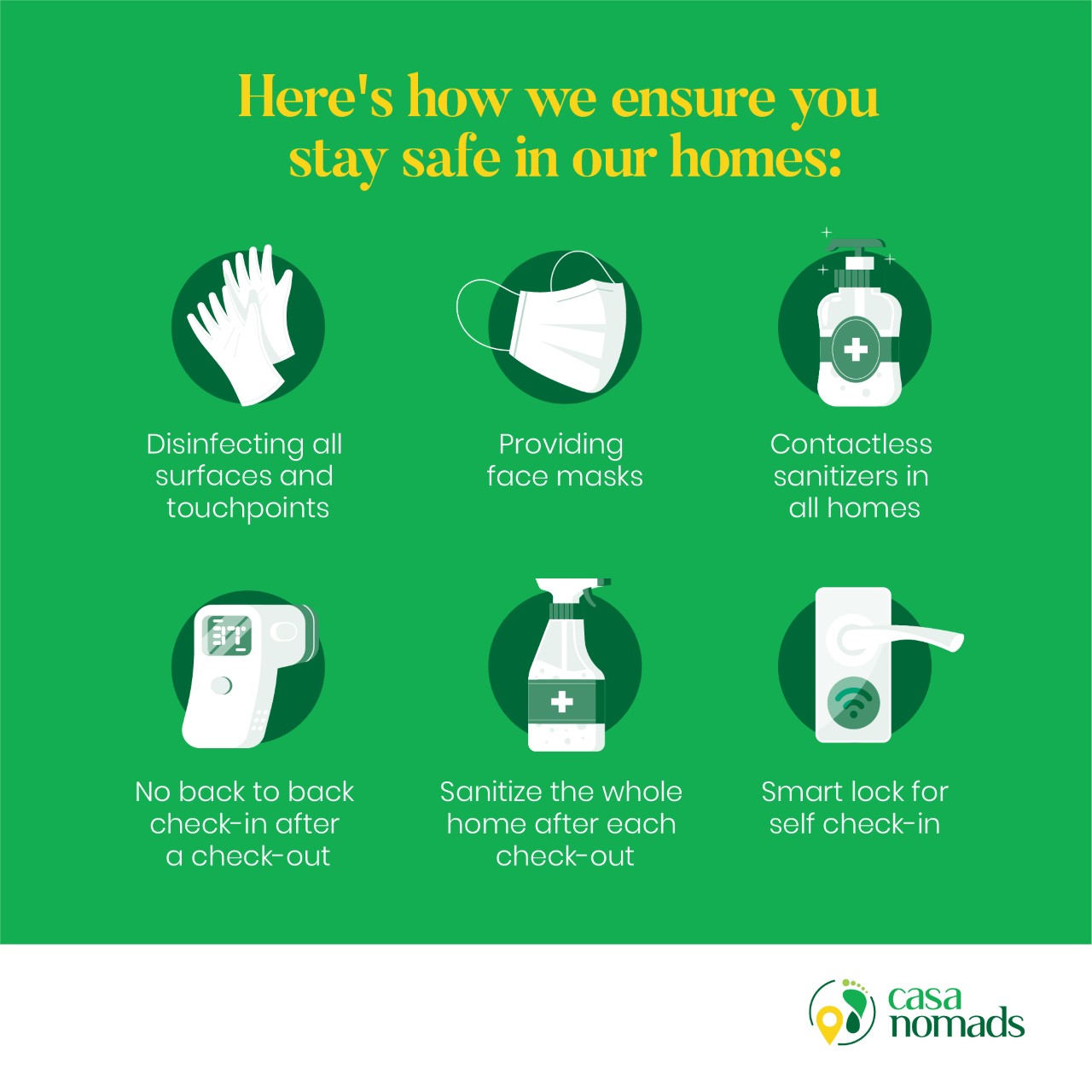 The second wave is here; and it's worse! Understandably, guests are now weary of staying in homes as they are unsure of how safe the homes are or how well it's been cleaned. Hosts/home managers now have an additional responsibility to ensure certain standards are adhered to; some very basic and simple, others require a bit of training. All in all, it gives your guests more confidence in you and your home. Here are 5 things we recommend hosts/home managers do during these covid times:
Give detailed information on your COVID protocols: Guests often ask "what are your covid protocols" or what covid measures do you have put in place?" As a host/home manager you should have these details readily available for your potential guests; even when they don't ask. Give a list of some of the cleaning agents being used and if possible give a brief of your entire cleaning process. For example, stating things like "we sanitize all touch points and ensure our housekeepers wear protective gear" is good information and this will make a guest comfortable.
Use cleaning agents with disinfectant: more than ever, this is the time to ensure that the right cleaning agents are being used when cleaning your home. Make sure your cleaning agents of choice have some sort of disinfectant in them. This means that every time a cleaning agent is being used, the place is also being disinfected. To add an additional protective layer, you can always add an actual disinfectant to your cleaning solution.
Leave open one day to clean thoroughly: this is very important especially during these times. The usual cleaning window when there is a back to back booking is anything between 2-3hours and that's hardly enough to clean and sanitize a home. Instead, leave one day to clean and sanitize your home before accepting a new booking. This will give your guests confidence that you were thorough in your cleaning process.
Ensure your cleaning team is protected at all times: this is an extremely important aspect of your staff welfare and protection. Your cleaning team which include your housekeepers and supervisors must be trained to always wear masks, gloves ,wash their hands thoroughly & have sanitizers handy!
Give complementary masks, hand wash & sanitizers: this is a thoughtful way to show your guests you care about their protection & welfare too. If there's one thing all homes should have during covid times, it should be contactless sanitizer dispensers.
Bonus: don't forget to document these processes and share on all platforms you market your homes.
Are there any other measures you feel we might have missed out? Share them with us!
We recently branched out to a new line of business, Casa Nomads, where we host & manage a fleet of chic and tastefully furnished short term rental homes in Lagos, Nigeria.
Check us out on social: